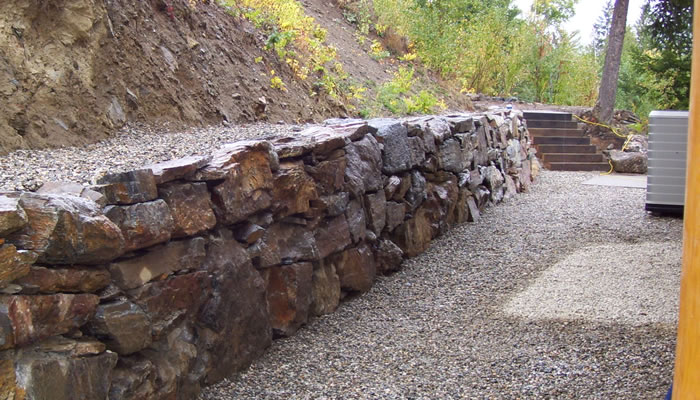 Do You Have Water Drainage Problems On Your Property?
We specialize in installing proper drainage systems.
When the rain falls on Vancouver Island any drainage problems with your property are going to become evident.  It could be your driveway or parking area that is getting flooded with pooled water or maybe it's your lawn or another area of your property you just don't want water to pool.  Drainage issues can be fixed with a little inspection and planning.
Beaudry's Bobcat & Septic Service is a Qualicum Beach based excavation contractor that has been serving the local area since 2007.  We specialize in installing or repairing existing drainage systems on your residential property.  We are also a Registered Onsite Wastewater Practitioner and understand how to solve complex drainage issues with your property.
Drainage Installation and Repairs Qualicum, Parksville and Nanoose
Perimeter drain installations
French drain installations
Driveway culvert installations
Lawn and landscape drainage repairs
Why Choose Beaudry's For Your Drainage System Installation Project?
When you choose Beaudry's Bobcat & Septic for your drainage project you are partnering with a small local business that has been serving the Qualicum Beach area for the last 10 years.
Our goal is provide you with a working drainage system that will be trouble-free and keep your property dry for many years to come.  We rely on our word of mouth advertising from happy clients for our business to grow and your project will be treated with the utmost of attention and care so you'll be just as happy with our work!
If you'd like to receive a Free Estimate to install a new drainage system please give us a call (250) 240-4596 or fill out our contact form and we'll get right back to you.